Biomoments
The new range of Biomoments candies is made with ingredients from organic farming.

More than 98% of its ingredients (sugar, glucose, natural honey) are organic, while the rest of the components used, both aromas and colourings, are from natural origin. Organic farming also contributes to the conservation of the environment.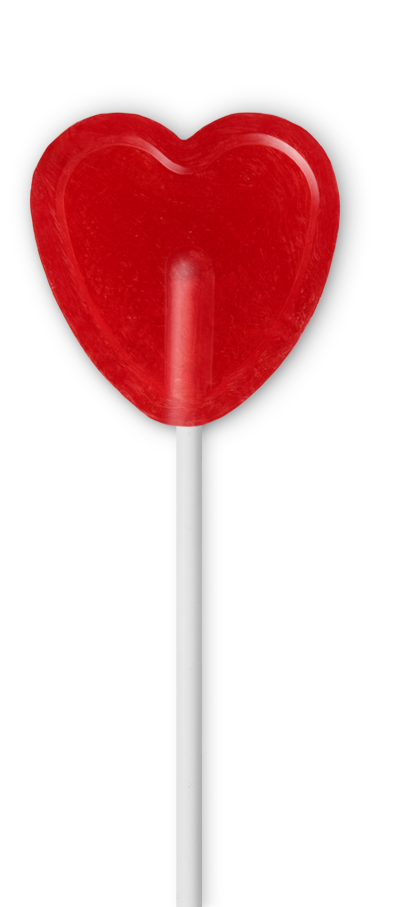 100% Natural
0% CHOLESTEROL WITHOUT GENETICALLY MODIFIED ORGANISMS GLUTEN FREE, SUITABLE FOR CELIACS
LACTOSE FREE
WITH NATURAL COLOURS AND FLAVOURS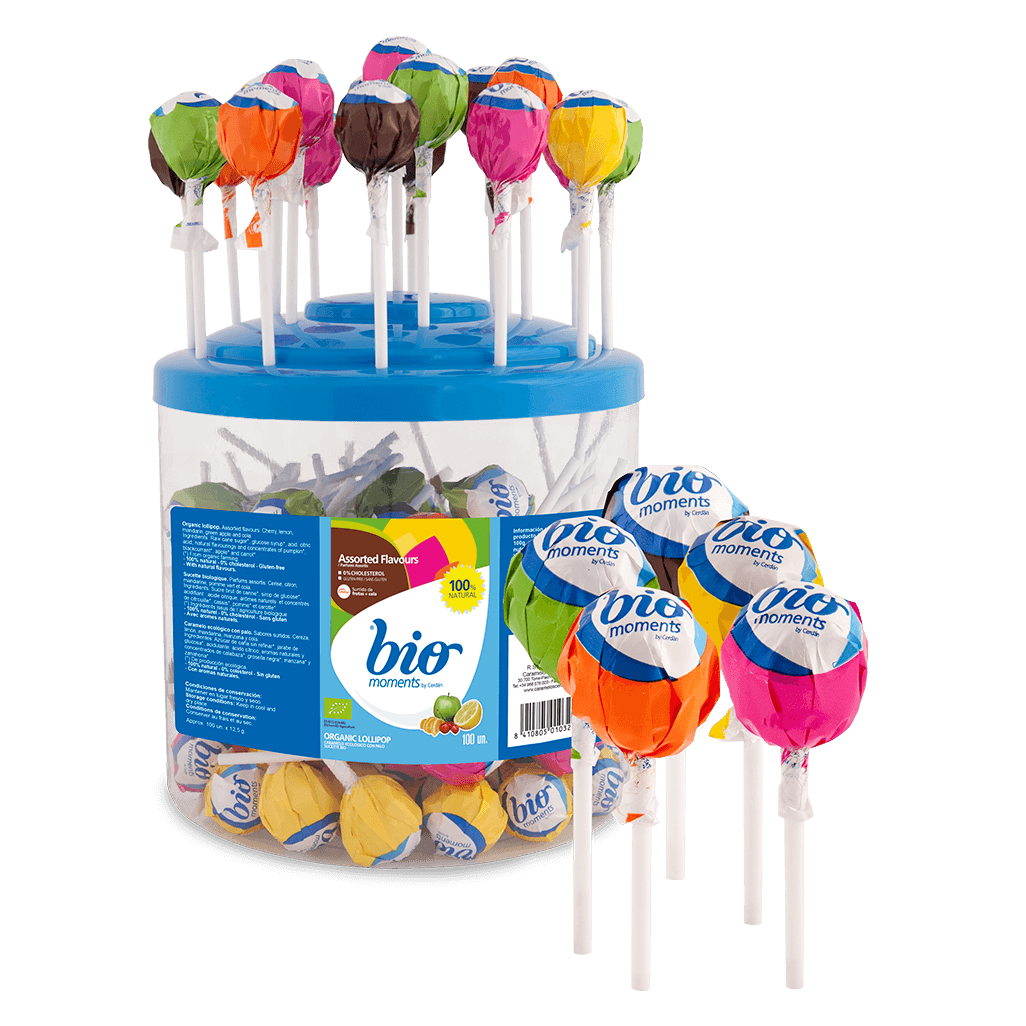 BioMoments
Download catalog
The biomoments range is made up of different formats. You can find from the traditional candy or lollipop to shapes such as the heart or bear lollipop. You choose which one best suits your business. See all products See all products
Ecological agriculture
Organic production is a general system of agricultural management and food production that combines the best environmental practices, a high level of biodiversity, the preservation of natural resources, the application of demanding standards on animal welfare and production in accordance with the preferences of certain consumers for products obtained from natural substances and processes.
Thus, organic production methods play a dual social role, providing, on the one hand, organic products to a specific market that responds to consumer demand and, therefore, public goods that contribute to the protection of the environment. , animal welfare and rural development.
At Caramelos Cerdán, SL.. we have adopted this policy to manufacture a range of healthy and high-quality products, of which it should be noted that:
More than 98% of the raw materials used in manufacturing, sugar, glucose syrup and natural honey, are organically produced; while the rest of the components used, both aromas and colourings, are of natural origin. These raw materials are manufactured without the use of pesticides or fertilizers in their production, helping to conserve soil and biodiversity. Genetically modified organisms are not used in any of its production stages. Without forgetting that organic products themselves sell an image of commitment to the environment and a healthy diet, and belong to a market that has grown exponentially in recent years.
CANDY CERDÁN, S.L. — Operator No.: MU-1322/E
Discover our range of organic candies
Our organic candies are produced with ingredients from organic farming and natural colours and aromas, duly certified by the official regulatory body of the Organic Farming certification seal in Europe. This range includes candies with fruit flavours, mint, and honey-lemon, as well as lollipops, hearts and lollipops. All this in different formats such as cases with bags or jars. Plus, most are vegan-friendly, and our packaging is as sustainable as possible, including compostable and recyclable materials.
Where can I find organic candies?
Since ten years ago, we have been punctual to our appointment at Biofach Nuremberg every February. There we have consolidated relationships with customers from all over the world and currently you can find our organic candies anywhere on the planet: China, Korea, Italy, Dubai, … You can ask in your nearest healthy store or look for it in the corner of the organic products supermarket. . It is also for sale on Amazon.
Can I develop my own brand of organic candies?
Of course, many brands of healthy and organic products already trust us to manufacture their candies and lollipops.
Our laboratory will help you develop your preferred formula or flavour as long as it respects the standards established by the Organic Farming Council.
Our design department will help and guide you so that your brand looks its best on our organic candies and lollipops.
Lastly, our sales team will support you in all the customization and packaging options for your organic candies, among all of them, with a desire to make the product as sustainable as possible, we offer compostable wrapping and a cardboard case, so that you get a recyclable and compostable product that respects the environment as much as possible.